A digital economy hub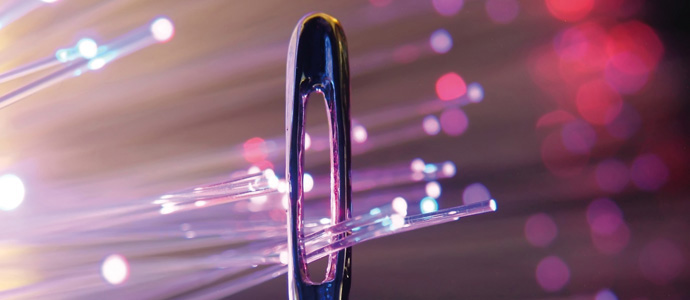 With Réseau Lumière, a public establishment created in 2000, Besançon has been something of a trailblazer in the development of broadband and high-speed broadband networks. As soon as it was created, Réseau Lumière provided Besançon with a top-level digital network linking public establishments and subscriber access nodes (SANs), and developing unbundling for alternative operators.
A proactive strategy has enabled very high-speed broadband ("THD") to be rolled out across the district by connecting users (private and businesses) with fibre optics.
Besançon has already been awarded the Ville Internet @@@@@ (5-star internet city) label three times.
TEMIS, Grand Besançon's regional technology cluster is labelled "THD".
To offer businesses an environment conducive to their development, Grand Besançon now has a high-tech, high-security network-neutral data centre.
This entirely secure Tier III+ DATA CENTRE has redundant power systems to allow high-performance outsourced data storage at very competitive prices: here the cost of very high-speed can be reduced by 50 to 60%!
Leading actors
Innovation research and networks
FEMTO-ST and its Department of Computer Science for Complex Systems: the main aim of the research conducted is to model, simulate, develop and validate complex systems. 100 people divided into several teams:
Distributed Digital Algorithms
Optimisation, Mobility, Networking
Verification and validation of software and embedded systems
Distributed Algorithmic Collaboration
Networks, Optimisation and Scheduling
A district focused on mobilities
With FLOWBIRD, IER and VIX TECHNOLOGY, Grand Besançon is home to 3 leading players in electronic ticketing and digital cash. With the Microtechnologies cluster and in partnership with the Vehicle of the Future cluster, Grand Besançon is facilitating the development of future mobility solutions.
A centre specialised in electronic ticketing and digital cash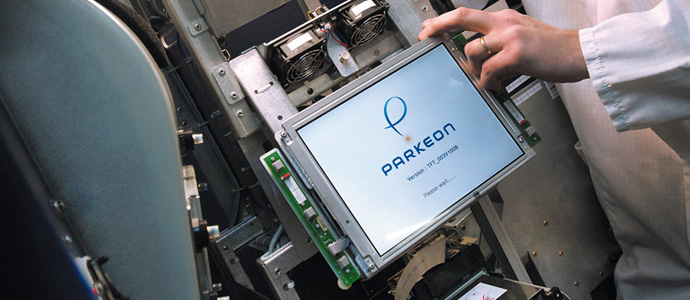 FLOWBIRD FRANCE (Parkeon): a key player in urban mobility, the company offers a unique cross-cutting offer in the fields of parking management and ticketing solutions for public transport.
95,000 bank transactions handled every day
165,000 pay-and-display machines in over 3,000 cities in 50 countries
5,000 transport ticket machines in Europe
75,000 ticketing consoles and ticket validators worldwide
IER, a subsidiary of the Bolloré group, is a leading supplier of information terminals, ticket vending machines and boarding control equipment to large transport networks.
IER is a leading global supplier of physical security and access control equipment.
VIX Technology has designed and developed ticketing systems for over 250 cities and metropolitan districts, generating 5 billion transactions every year.
Its systems include some global references in the field: Hong Kong MTR, San Francisco, Singapore, Rome Metro, Sydney CityRail, Las Vegas Monorail, Moscow Metro and many others.
SMARTESTING manufactures and markets smart card, terminal and middleware solutions in this field.
Its Test Designer technology is currently being used by different industrial players in the industry: Parkeon, Gemalto, Giesecke&Devrient, Ingenico, Diebold, Sagem, AustriaCard, etc.
Innovation for future mobility solutions
Energy is one of the 4 "market" priorities of the Microtechnologies cluster.
For the record: the work done on the AMIMAC project, which optimised the development and manufacturing of rotating machines, contributed in particular to the implementation of the new engines for Alstom's AGVTM train. This was the train that smashed the world rail speed record in 2008 by reaching 574.8 km/h on the Eastern TGV line in France.
Research and innovation in networks
FEMTO-ST and its Energy Department :
The department brings together complementary skills from acclaimed teams in the following scientific fields:
heat transfer technology and fluidics
metrology
electrical engineering
It is structured around three research teams, each of them positioned on a particular theme in the engineering sciences field. However, there are strong synergies between the groups of specialists, who are working on a number of multi-disciplinary projects:
Metrology and instrumentation in energy engineering
Multiphysical and multiscale modelling of energy phenomena
Energy system design